Immediate Release: July 18, 2022
Contact: Will Trubshaw, 331-213-8106
HPT HiToms Produce Four Draft Picks 
High Point/Thomasville – The High Point-Thomasville HiToms had another stellar Major League Baseball Draft through the first two days as four former Tommies were taken in the first 10 rounds.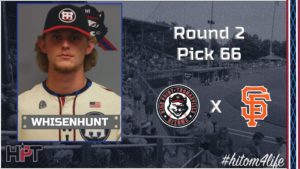 Carson Whisenhunt from Mocksville, NC and East Carolina University headlined the HiToms draft class as the 2020 HiTom was selected in the second round (66th overall) by the San Francisco Giants. The lefty turned in a stellar 2020 COVID campaign helping the HiToms to the CPL's Mid-Atlantic
Division Championship and a 24-7 record. Whisenhunt's second round selection makes it three years in a row that a former HiTom has been selected in the first or second round: (Burl Carraway, 2020 MLB Draft; Ryan Cusick and Zach Gelof, 2021 MLB Draft).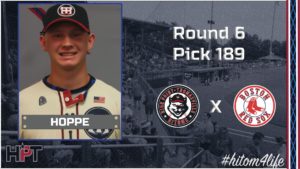 Day two of the draft saw the HiToms continue their pro development momentum as University of North Carolina-Greensboro hurler and 2022 Southern Conference Pitcher of the Year Alex Hoppe (2020) was selected by the Boston Red Sox in the sixth round (189th overall).  Hoppe's UNCG teammate and two-year HiTom star Hogan Windish followed in the seventh round (216th overall) as the Seattle Mariners selected the 2020 CPL Hitter of the Year.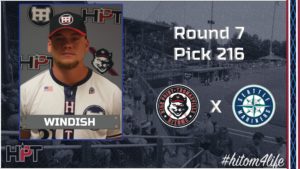 The final Tommie selected on Day 2 of the MLB Draft was Davidson County resident and right-handed pitcher Brody McCullough. The Lexington, NC native turned in a dominating performance in 2020 with the HiToms and followed his breakout summer with a spring at Wingate University that netted a Division 2 National Championship for the Bulldogs. Selected in the 10th round (293rd overall), the righty reliever will join the Chicago Cubs organization.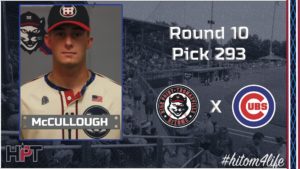 – HPT –