Bio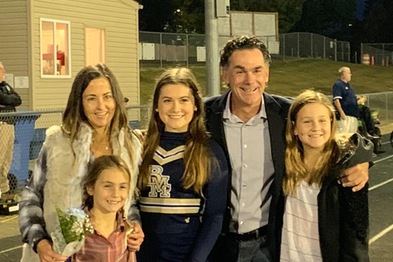 ---
Entering his 22nd season as team president, Greg Suire has overseen the growth of the HiToms from a singular entity in the Coastal Plain League to an organization sponsoring amateur squads from the American Legion level to middle school. Instrumental in the 2006 refurbishment of historic Finch Field, Suire has also pioneered the HiToms efforts to enhance youth baseball in the High Point/Thomasville community through the HiToms spring youth baseball clinic, instructional camps and high school fall league.
A 12-year veteran of Ford Motor Credit Company, Suire launched his career in baseball at Louisiana State University where he served as a seven-year camp counselor and director under legendary LSU head coach Skip Bertman. Following his time with the Skip Bertman baseball camps, Suire moved to fellow SEC member South Carolina where he served on the staff of June Raines as a graduate assistant in 1996 and as a camp director for the June Raines Baseball School from 1992-1996.
Following a two-year stint as an assistant coach at Ooltewah High School in Chattanooga, Tenn., Suire assumed the position of associate head coach at Ooltewah in 1999 and led the Owls to their first district championship in 20 years. Transferred to Greensboro with Ford Credit in 1999, Suire purchased the HiToms in the spring of 2000 before the HiToms second Coastal Plain League season and has overseen the HiToms nine division titles, three CPL championships, one CPL runner-up finish, one North Carolina American Legion State runner-up finish, and five North Carolina American Legion Area 3 titles. Since 2000, more than 123 former HiToms and Post 87 players have been selected in the Major League Baseball amateur draft. Overall, 14 former HPT HiToms have made their MLB debut during Suire's tenure with a record number four former HiToms getting the call in 2019.
Presiding over the Tobs since 2011, the Tobs have also experienced trememdnous growth under Suire. Renovating Fleming Stadium, expanding community outreach programs and winning first and second half championships in 2019, the Tobs influence in the Wilson community continues to emerge. In 2020, Suire also assumed management control of the Martinsville Mustangs navigated the franchise to its first winning season in 12 seasons.
A native of Baton Rouge, La., Suire was a three-year starter and team captain at Loyola University – New Orleans and also played one season at Southwest Mississippi Community College. Inducted into the Loyola Sports Hall of Fame in 1997, Suire earned his Bachelor of Arts degree in Journalism from the Jesuit University in 1992 and earned his Master of Educational Administration degree from the University of South Carolina in 1994.
Married to Heather Holland of Caldwell, N.J., Suire and his wife reside in Greensboro and have three daughters: Hope, Ella, and Mary Kennedy.