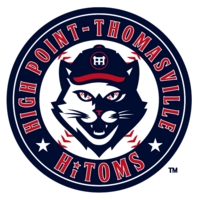 FINCH FIELD
---
2018 Season Ticket Plans
Flex Plan (General Admission):

· {C}{C}{C}12 tickets

· {C}{C}{C}$60

· {C}{C}{C}Save $24

· {C}{C}{C}No July 4th Game

Super Flex (General Admission):

· {C}{C}{C}30 Tickets

· {C}{C}{C}$120

· {C}{C}{C}Save $110

· {C}{C}{C}No July 4th Game

Tommy Box Plan

· {C}{C}{C}18 games

· {C}{C}{C}4 tickets per game

· {C}{C}{C}$300

· {C}{C}{C}Save $275

· {C}{C}{C}Includes July 4th Game

Box Seat Reserved-35 Home Games

· {C}{C}{C}$180

· {C}{C}{C}Save $100

· {C}{C}{C}$325 for 2 seats

· {C}{C}{C}Save $245

· {C}{C}{C}Includes July 4th

HiTom Family Box 4 tickets-35 Home Games

· {C}{C}{C}$500

· {C}{C}{C}Save $600

· {C}{C}{C}4 Souvenir HiToms Shirts

· {C}{C}{C}Includes July 4th

HiTom Business Box 4 tickets-35 Home Games

· {C}{C}{C}$500

· {C}{C}{C}Save $600

· {C}{C}{C}¼ Page Program Advertisement for all home games

· {C}{C}{C}Includes July 4th
Box Seat (Single Game)

· {C}{C}{C}$8

General Admission (Single Game)

· {C}{C}{C}$7

Children 6-12 (Single Game)

· {C}{C}{C}$6

Children 5 and under (Single Game)

· {C}{C}{C}Free
Locos (Single Game)

· {C}{C}{C}$6

Legion (Single Game)

· {C}{C}{C}$5
*Flex and Super Flex Tickets are to be used at ticket holder's expense (12 or 30 undated tickets).
*Box Reserved and HiTom Box Tickets are for all regular season home games.
*Tommy Box Plan is for 18 games of ticket holder's choice, each game includes 4 tickets.
**Fireworks night tickets are $9 for General Admission and $10 for Box Seats.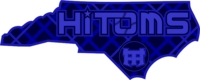 High Point-Thomasville HiToms Baseball Club
7003 Ballpark Rd., Thomasville, NC 27360
Phone: (336) 472-TOMS or (336) 472-8667